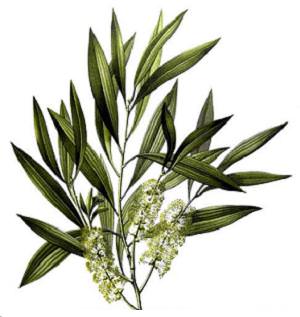 Welcome to About Tea Tree Oil, the website that gives you all the information you will need to know about tea tree oil and tea tree oil uses.
There are many remarkable properties and uses for tea tree oil. Acne, shampoo, lice control and nail fungus to name just a few. A natural essential oil, tea tree oil is a great way to treat your family for many ailments in a natural organic way.
Tea tree oil has a long history of use by Aboriginals for healing cuts, burns and infections. The leaves were crushed and then applied to the affected area. The main ingredient of this wonder-plant is called terpenoids, which have antiseptic and antifungal activity.
Tea tree oil is sold in many forms. Tea tree oil is sometimes combined with other creams, lotions and ointments and is sold on it's own as an essential oil.
Some of the things you will need to consider before using tea tree oil is the potential health risks associated with tea tree oil. Pregnant women and nursing mothers should always be very careful about the essential oils they use on their skin and in other forms like oil burners etc.
This site is dedicated to sourcing the best information from the web about tea tree oil uses and presenting in a concise and relevant fashion for your convenience.